The #1 Team for Security and Investigation in Wisconsin
Services
Security and Investigations
Hours
Open 24 hours at your services
We Help You With Every Aspect of Safety and Investigation
We provide security & investigation services in Milwaukee, Madison, Kenosha, Racine, Green Bay & all of Wisconsin. When you need assistance keeping yourself or your loved ones safe, looking for classified information, or protecting a home or business, we're the team you choose to call on. Get in touch with our team and get the security and investigation services you need. Schedule A FREE Consultation
Reyes World Security and Investigation Keeps You Safe
Statewide Security
Reyes World Security and Investigation goes above and beyond by serving not just one municipality but also Wisconsin. No matter where you're located in the state, you know that you can turn to our team to keep you and your business safe at all times.
24/7 Assistance
We understand that crime can happen at any time of the day or night. That's why we offer 24/7 services. When you hire the team at Reyes World Security and Investigations, you know that you're being supported by patrol officers and investigators working around the clock. We're here to help you no matter when you need us.
Cost-Effective Security
Staying safe shouldn't be expensive. We believe that everyone deserves to have access to safety and security, which is why we provide low-cost options for everyone that walks through our doors. With Reyes World Security and Investigations, you know that you're receiving the best service at the best price.
Comprehensive Services
We don't leave anything out of the picture when it comes to security services. There are so many different security solutions that you might need to stay safe and keep your home, business, or person protected. That's why we give you options for every aspect of security coverage that you might need.
What Sets the Team at Reyes World Security and Investigations Apart
Our team isn't like any other security services provider. We take what we do seriously, and we go above and beyond to be the best in the industry. With us, you know that you're receiving superior security solutions that ensure your safety at all times. We'll get you access to the investigative data that you require, too.
World-Renowned Security Specialists
Reyes World Security and Investigations has been recognized the world over. That's because we provide truly outstanding work in everything that we do. When you partner with us, you know that you're being backed up by a team that indeed provides you with exceptional service. Reyes World Security and Investigations offers game-changing security solutions to you, your home, or your business.
Specialized Security Officers
Part of what makes us so successful at what we do is that we offer focused solutions for our services means that you're being taken care of by a team that's honed in on the specific skills needed for the security services. Because of that, we can give you exceptional security and investigation services that genuinely keep you protected.
Highly Skilled and Trained Specialists
We're experts at what we do. Each one of our patrol officers or private detectives has undergone extensive training. We're continually taking new learning opportunities so that we can continue growing and improving our skills, as well. With us, you know that a team of dedicated professionals is supporting you.
Communicative Team Members
At Reyes World Security and Investigations, we care about keeping you in the loop. Each team member has outstanding interpersonal skills, making us easy to talk to and even easier to work with. We'll communicate every part of our investigation or security offerings to you to always be informed of what's going on.
Stay Safe at All Times With Security & Investigation Services You Can Trust
We're here to make sure that you're safe and protected above all else at all times. We care about getting you the information that you need to live your best life. 
With that said, it's time to get in touch with our professional team and get set up with our security and investigation services. Give us a call today, and we'll work with you during your free consultation to learn more about how we can help you.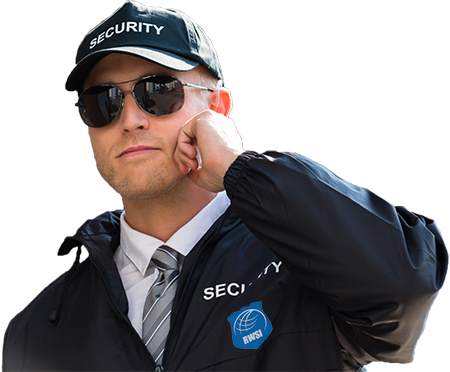 Quality Service and Protective Care Every Time
Serving Multiple Areas
Our expertise in managed security services is in the Wisconsin area, including:
• Milwaukee
• Madison
• Kenosha
• Racine
• Green Bay
Dedicated Professionalism With Integrity
Continual training is a must in this ever-changing world, and we do not take exception to that. That is why all our undercover, security, and investigative professionals have world-renowned training with the latest techniques. Every client's protection and integrity come above all else.
Always Available
The need for security management services never rests, and neither do we. We are available 24 hours a day, seven days a week
Integrity
We honor our client's privacy and uphold their professional relationship with us. We do this with honesty and solidarity.
Professionalism
We have the latest techniques coupled with optimal training. These allow us to provide focused security solutions tailored to specific client requirements.
Every scenario we encounter requires the top skills and perseverance. Our goal is always to provide the very best quality service to every client we assist.
Read our Security & Investigations Blog
Reyes World Security and Investigations will keep you up to date with our security services blogs on various security-related topics connected to the company and current security events across Wisconsin.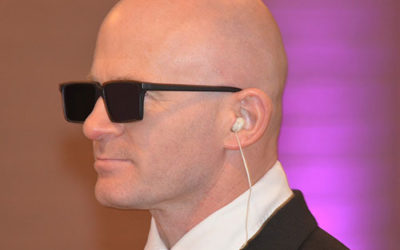 Executive Protection Specialists Services serving Milwaukee, Madison, Kenosha, Racine, and Green Bay, as well as all of Wisconsin. When you think of bodyguards, what pops into your mind? The President of the United States? Or maybe people like Donald Trump and other...
read more