Loss Prevention Services
We provide Loss Prevention services in Milwaukee, Madison, Kenosha, Racine, and Green Bay, as well as all of Wisconsin.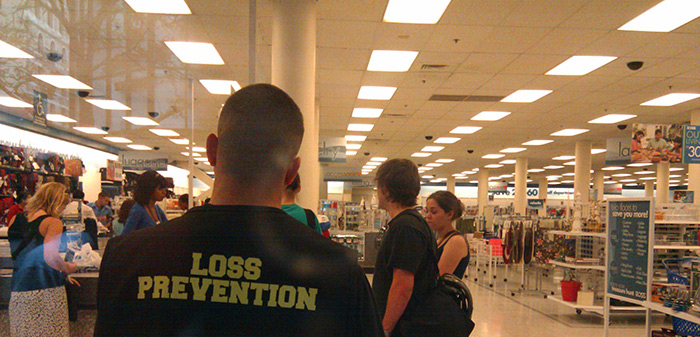 Loss Prevention Services
At Reyes World Security and Investigations, our Loss Prevention services are the direct result of combining our proven methods of investigation with theft reduction and intervention strategies. We provide our clients with personnel who have superior knowledge, training, and experience. We provide Loss Prevention Investigators, store security systems, investigative surveillance, and internal investigations. Reyes World Security and Investigations has a positive reputation of providing effective loss prevention services in a cost effective and discreet manner in order to control and end theft. Our goal is to protect your store from unnecessary loss caused by thefts by employees and outsiders.
Reyes World Security and Investigation employees ensure the activity of the store will continue to run smoothly and securely and the situation will be contained for the safety and security of other shoppers and guests. RWSI holds high commitment standards in availability and communication with the client. We will assist your store in accordance with your specific schedules and needs.
The employees of RWSI will be available the number of hours your store requires as well as the prime hours and days when loss prevention services are most desired. We will be available for special events such as open houses, special sales, and other high traffic dates upon request. In addition to general loss prevention, the services we provide include incident report writing & filing, escorting employees, internal investigations to mitigate "sweethearting", loss prevention consulting, surveillance of outside vendors, and installation of further loss prevention measures such as cameras. Our dedication to clients will not be surpassed and we assure that our clients will receive the highest level of commitment and professionalism in the industry anywhere.
For questions or comments please call us or DROP US A LINE